Eco-sustainable home builders
Energy transition leaders
Whether you are involved in a complete eco-construction approach or are eager to discover new ways to improve the energy performance of your projects, INSENS meets your expectations.
The best resources and energies are those that we don't waste! This is the INSENS philosophy.
Don't hesitate to contact us via the form at the bottom of the page.

Bathroom market professionals
Water management is your expertise
We offer many solutions for integrating our products to the attention of manufacturers and integrators of the bathroom industry.
We also develop complete products for installers wishing to develop water management at the habitat.
We are at your disposal to present our different solutions.

Hotel
controlling water consumption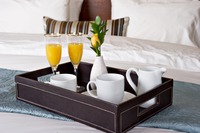 Managing water with a less concerned public such as the hotel guests is a daily challenge. INSENS brings new solutions, intuitive and automated, to help you meet it.
Medical & Social institutions
Accessibility, comfort and economy are sources of serenity
Prevention against bacterial proliferation, process automation, functions adapted to people with reduced mobility, the programming possibilities of the system are many and adaptable to each need.
Thanks to its electronic operation, INSENS allows the dynamic and automated management of water distribution.